Restorasi Fokus Belajar Siswa melalui Ice-Breaking
Abstract
Eksploitasi teknologi revolusi industri 4.0 membentuk kebiasaan baru pada anak siswa sekolah dasar yang berorientasi pada instan. Sementara proses pembelajaran merupakan kegiatan yang berlangsung dengan cukup lama dan membutuhkan kecakapan. Pengabdian masyarakat ini bertujuan untuk memberikan pemahaman kepada guru dan siswa sekolah dasar mengenai ice breaking dalam mengembalikan konsentrasi belajar. Kegiatan pengabdian masyarakat ini dilaksanakan dengan pemberian pelatihan kepada para guru dan pelayanan asistensi dalam melaksanakan ice breaking. Hasil pengabdian masyarakat ini sebanyak 7 jenis kegiatan telah dilatihkan kepada guru di SDN Tajurhalang 03. Pengabdian masyarakat ini dibatasi pada jenjang pendidikan dasar kelas 1 hingga kelas 6.
Keywords
ice-breaking, konsentrasi belajar, pelatihan para guru
References
Chlup, D. T., & Collins, T. E. (2010). Breaking the Ice: Using Ice-breakers and Re-energizers with Adult Learners. Adult Learning, 21(3–4), 34–39. https://doi.org/10.1177/104515951002100305
Iswan, & Herwina. (2018). Penguatan Pendidikan Karakter Perspektif Islam dalam Era Millenial IR. 4.0. Seminar Nasional Pendidikan Era Revolusi, 21–42. Retrieved from https://www.uam.es/gruposinv/meva/publicaciones jesus/capitulos_espanyol_jesus/2005_motivacion para el aprendizaje Perspectiva alumnos.pdf%0Ahttps://www.researchgate.net/profile/Juan_Aparicio7/publication/253571379_Los_estudios_sobre_el_cambio_conceptual_
Lathifah, Z. K., & Helmanto, F. (2019). Orang tua Sebagai Panutan Islami Anak. Didaktika Tauhidi: Jurnal Pendidikan Guru Sekolah Dasar, 6(2), 131–137. Retrieved from https://doi.org/10.30997/dt.v6i2.2129
Nagy, J., Oláh, J., Erdei, E., Máté, D., & Popp, J. (2018). The Role and Impact of Industry 4.0 and the Internet of Things on the Business Strategy of the Value Chain-the Case of Hungary. Sustainability (Switzerland), 10(10), 1–25. https://doi.org/10.3390/su10103491
Nasongo, B. M., Kay, J., & Chemwei, B. (2019). Examining the Influence of Individual Guidance and Counseling Services on the Self-Efficacy of Children Living in Orphanages in Bungoma County. Editon Consortium Journal of Psychology , Guidance , and Counseling (ECJPGC), 1(2), 48–61.
Rojko, A. (2017). Industry 4.0 concept: Background and overview. International Journal of Interactive Mobile Technologies, 11(5), 77–90.
Ślusarczyk, B. (2018). Industry 4.0 – Are we ready? Polish Journal of Management Studies, 17(1), 232–248. https://doi.org/10.17512/pjms.2018.17.1.19
DOI:
http://dx.doi.org/10.30997/ejpm.v1i1.2593
Refbacks
There are currently no refbacks.
Copyright (c) 2020 Educivilia: Jurnal Pengabdian pada Masyarakat
This work is licensed under a
Creative Commons Attribution-ShareAlike 4.0 International License
.
EDUCIVILIA: Jurnal Pengabdian pada Masyarakat
P-ISSN 2721-1541 | E-ISSN 2721-5113
Fakultas Keguruan dan Ilmu Pendidikan
Jl. Tol Ciawi No. 1 Kotak Pos 35 Kodepos 16720
Gedung G Lt. 3 Ruang Jurnal FKIP
Currently
EDUCIVILIA: Jurnal Pengabdian pada Masyarakat
indexed by: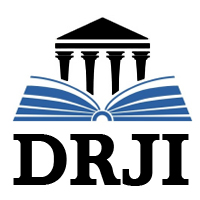 This work is licensed under a Creative Commons Attribution-ShareAlike 4.0 International License
Copyright 
2020 Universitas Djuanda