Pelatihan Mengelas Bagi Karang Taruna dan Remaja Putus Sekolah Di Kecamatan Cileungsi
Abstract
Peningkatan Sumber Daya Manusia harus terus di tingkatkan terutama di bidang pendidikan non formal. Peningkatan keahlian di dunia industri cenderung perkembangannya cukup pesat, jika SDM tidak dibekali dengan kemampuan soft skill dan hard skill akan menurunkan kemampuan bersaing di industri. Ini yang akan menjadi beban mereka, yang tentunya sangat dibutuhkan oleh pemuda-pemuda dengan kemauan berkembang untuk meningkatkan hard skil dan soft skill. Diadakan pelatihan ini, salah satu program Sekolah Tinggi Teknologi Muhammadiyah Cileungsi yang bertujuan meningkatkan kualitas pemuda-pemuda yang ada di lingkungan Sekolah Tinggi Teknik Muhammadiyah Cileungsi dan sekitarnya. Sedangkan di dalam lingkungan industry meningkatkan SDM untuk bersaing dalam kualitas pengelasan dan meningkatkan kualitas produk, serta menjalin hubungan baik antara perguruan tinggi dan masyarakat sekitar industry. Pelatihan pengelasan yang sangat di butuhkan, wirausaha, industri maupun di proyek. Bidang hard skill melalui adanya pelatihan ini, dapat membantu kesulitan- kesulitan pemuda-pemuda di wilayah Cileungsi dalam dunia industri dan upaya untuk menambah kemampuan bidang ketrampilan pengelasan dengan kerjasama antara STTMC dengan PT. CG Power Indonesia. Serta akhir sesi pelatihan diberikan 1 perlengkapan alat las untuk pemuda karang taruna yang mengikuti pelatihan, untuk daerahnya masing-masing
Keywords
Hard Skill, Pelatihan pengelasan, Pendidikan Non Formal,Soft Skill,
References
Alamanda Putri, N. A. (2019). the Analysis of Personal Factors Causing Substandard Act in Using Self Protective Equipment for Welding. The Indonesian Journal of Occupational Safety and Health, 8(1), 11. https://doi.org/10.20473/ijosh.v8i1.2019.11-19
American, A., & Standard, N. (2012). Safety in Welding, Cutting, and Allied Processes ® ANSI Z49.1:2012 An American National Standard Safety in Welding, Cutting, and Allied Processes.
Architecture, N., Operations, M. E., & Operations, M. E. (2011). Welding Technologies in Shipbuilding Industry. Tojsat, 1(4), 24–30.
Codes, I. L. O. (n.d.). Safety and health in the construction of fixed offshore installations in the petroleum industry.
Di, M., & Biologi, L. (n.d.). EVALUASI PENERAPAN PRINSIP KESEHATAN DAN KESELAMATAN KERJA ( K3 ) PADA PELAKSANAAN KEGIATAN PRAKTIKUM.
European, C. (2013). Guidance on the protection of the health and safety of workers from the potential risks related to nanomaterials at work - Guidance for employers and health and safety practitioners, 63.
Golbabaei, F., & Khadem, M. (2015). Air Pollution in Welding Processes — Assessment and Control Methods. Current Air Quality Issues, (October). https://doi.org/10.5772/59793
GÜMÜŞa, E., ÇİÇEKa, B., İŞa, E. G., YILMAZa, E., & TOPUZ, P. (2015). Risks and Safety Measures in Tig. ResearchGate, (March 2017).
Harris, M., & Cih, P. D. (2020). Welding Safety : Welding APPLICATIONS Fumes, 1–23.
Hilmy, I., & Adestab, E. Y. T. (2014). Welding performance of a homemade friction stir welding tool. Applied Mechanics and Materials, 446–447, 660–664. https://doi.org/10.4028/www.scientific.net/AMM.446-447.660
Husaini, Setyaningrum, R., & Saputra, M. (2016). Analysis of affecting factors of work accidents and use of personal protective equipment in welders in A. Yani Street Banjarbaru 2016. International Journal of Applied Business and Economic Research, 14(5), 2845–2855.
Id, M., Type, M., & Education, M. (2008). Anzam 2008.
Journal, I., & Mechanical, O. F. (2012). Ijmet © I a E M E Optimization of Process Parameters for 316L, 3(2), 67–72.
Lankoti, M. D., & Tech, B. (2019). Optimistic Ethical Culture in Work Place for Sustainable Human Development, VIII(Xii), 107–109.
Lei, X., Niu, J., Zhang, J., Fu, A., & Feng, Y. (2014). Failure Analysis of Weld Cracking in a Thick-Walled 2 . 25Cr-1Mo Steel Pressure Vessel, (March 2015). https://doi.org/10.1007/s11665-014-0893-z
Los Alamos National Laboratory. (2015). Study Guide Electrical Safety Hazards Awareness This Guide Should Be Used By Instructors To Supplement the Non-Electrical, 1–49.
Mgonja, C. T. (2017). The effects of arc welding hazards to welders and people surrounding the welding area. International Journal of Mechanical Engineering and Technology, 8(3), 433–441.
Michie, J., & Sheehan, M. (2005). Business strategy, human resources, labour market flexibility and competitive advantage. International Journal of Human Resource Management, 16(3), 445–464. https://doi.org/10.1080/0958519042000339598
Mustafa, F. F., & Rao, M. I. (2016). Automatic Welding Machine For Pipeline Using MIG Welding Process. International Research of Engineering and Technology (IRJET), 3(12 Desember), 1–7.
Praveen, V. V., John, T. D., & Peethambaran, K. M. (2017). Experimental investigation of welding parameters on automatic TIG welding of aluminium 5083 plate. Materials Science Forum, 879(2), 1459–1464. https://doi.org/10.4028/www.scientific.net/MSF.879.1459
Rose, M., Pate, M. L., Lawver, R. G., Warnick, B. K., & Dai, X. (2015). Assessing the Impact of Sequencing Practicums for Welding in Agricultural Mechanics. Journal of Agricultural Education, 56(1), 92–102. https://doi.org/10.5032/jae.2015.01092
Vishnu, L., & Tunuguntla, M. (2017). Relationship between building human resources and business value planning, 7(6), 334–348.
Weber, M. R., Crawford, A., & Dennison, D. (2012). North Carolina Human Resource Professionals' Perceptions of Soft Skill Competencies. Journal of Human Resources in Hospitality and Tourism, 11(3), 225–238. https://doi.org/10.1080/15332845.2012.668655
Windusari, K., & Magelang, K. (n.d.). Pelatihan Pengelasan Karang Taruna Desa Balesari , 37–44.
Zaidi, A., & Madavi, P. K. R. (2018). Improvement of Welding Penetration in MIG Welding, 4(5), 1198–1203.
DOI:
http://dx.doi.org/10.30997/ejpm.v1i2.2889
Refbacks
There are currently no refbacks.
Copyright (c) 2020 Educivilia: Jurnal Pengabdian pada Masyarakat
This work is licensed under a
Creative Commons Attribution-ShareAlike 4.0 International License
.
EDUCIVILIA: Jurnal Pengabdian pada Masyarakat
P-ISSN 2721-1541 | E-ISSN 2721-5113
Fakultas Keguruan dan Ilmu Pendidikan
Jl. Tol Ciawi No. 1 Kotak Pos 35 Kodepos 16720
Gedung G Lt. 3 Ruang Jurnal FKIP
Currently
EDUCIVILIA: Jurnal Pengabdian pada Masyarakat
indexed by: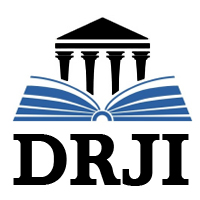 This work is licensed under a Creative Commons Attribution-ShareAlike 4.0 International License
Copyright 
2020 Universitas Djuanda